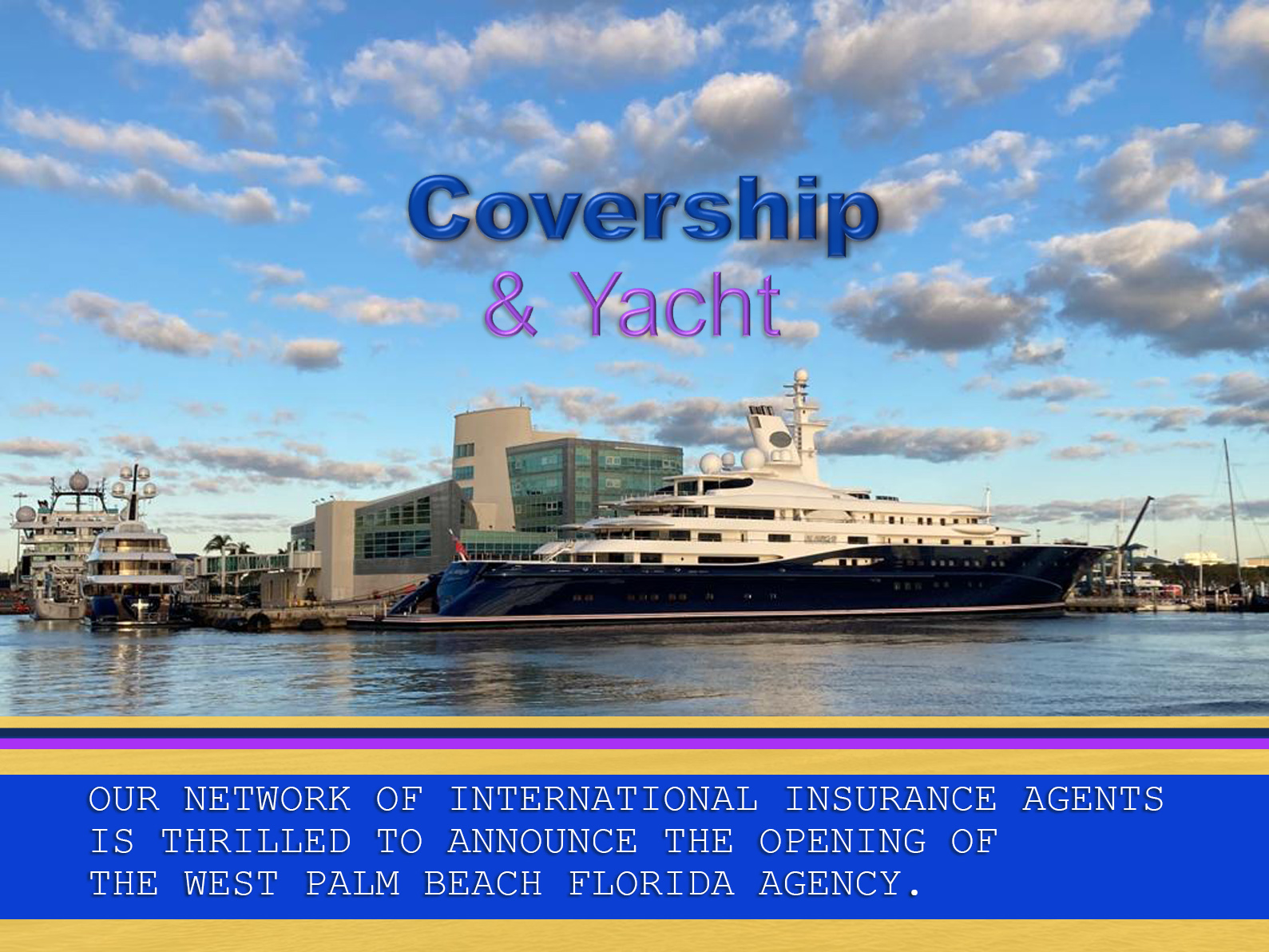 The COVERSHIP & YACHT superyacht insurance agencies network now expanding to Florida !
As a result of steady growth of our U.S. based portfolio, we are pleased to announce the opening of our newest COVERSHIP & YACHT office in West Palm Beach, Florida. Our licensed COVERSHIP LLC is managed by Hamish Chilvers, an experienced professional seamen and successful superyacht insurance agent.
The US crew is also proud to report the appointment of Natalya Russkaya in Fort Lauderdale, who has been a valued asset to COVERSHIP since the beginning.
"With offices in the South of France and now in Florida, we are considering further appointment in key regions of the world in order to provide the best service to our expanding clientele" says Vincent Huens de Brouwer, founder and chairman of the Organisation.
"Our gratitude and appreciation go to all our clients and partners. Thank you for your business and support."
See you soon at the Palm Beach Boat Show March 25-28, 2021!
The COVERSHIP & YACHT insurance crew
contact@covership.com
Follow Covership & Yacht Linkedin page to receive regular superyacht insurance news [click here]