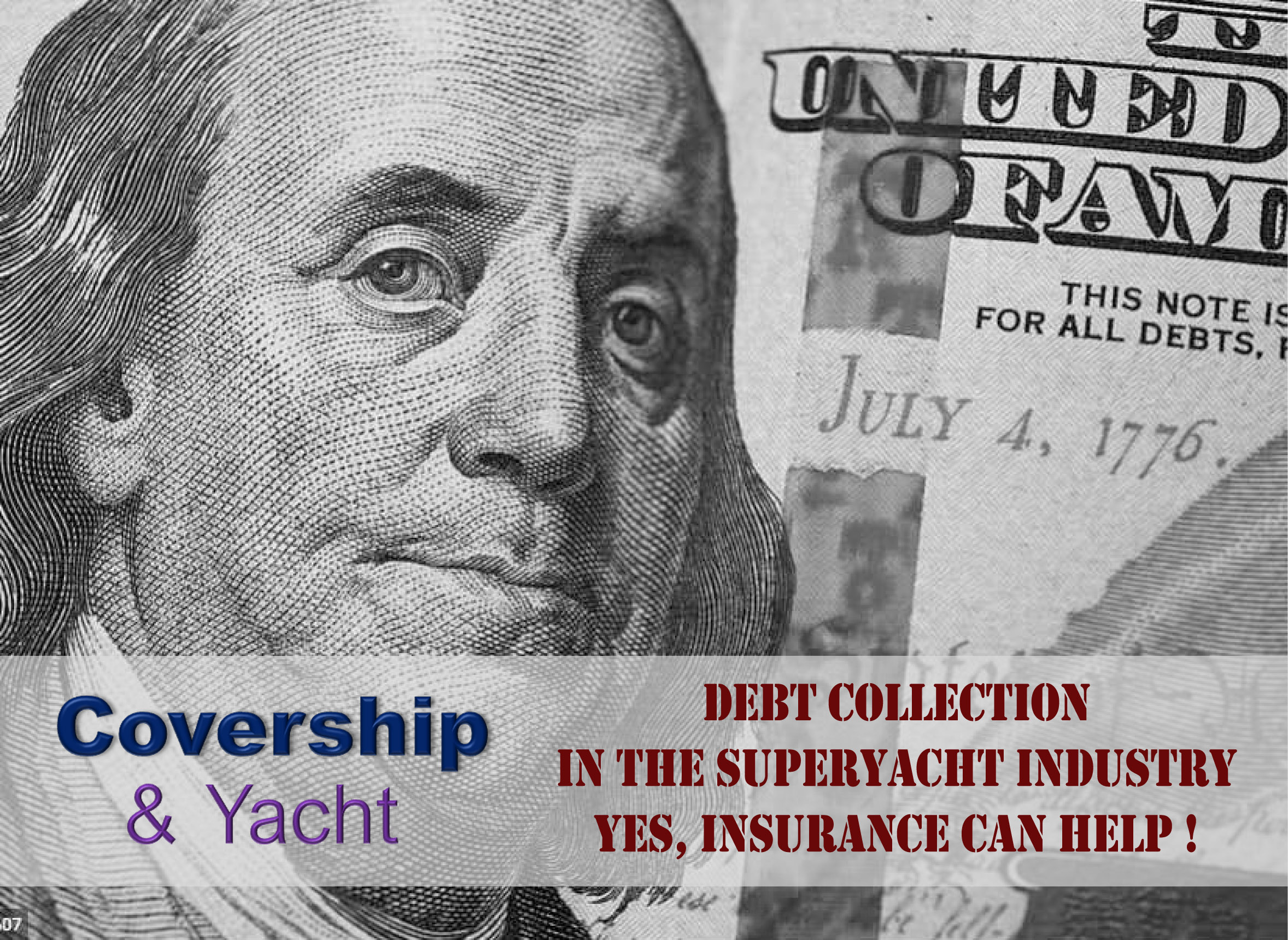 DEBT COLLECTION IN THE SUPERYACHT INDUSTRY, YES INSURANCE CAN HELP!
@Sales and Charter Yacht Brokers, you have been the effective cause of a sale or charter agreement, you have been cut-out and you are entitled to your commission?
→Did you know? Your insurance can support you in your recovery action, amicable and/or legal.

@Yacht Manager, Yacht Agent, you have advanced monies that have not been refunded or rendered services that remained unpaid?
→Did you know? The right insurance policy can provide solutions with regards your debt collection process.

@Yacht Owner, Yacht Charterer, you think you strong claim about charter fees or cancelled charter?
Yacht Owner, you have a legitimate claim/financial loss with regards to the sale or purchase of your yacht or with regards to negligent or improper repair of or alteration to your yacht?

→ DID YOU KNOW THAT YOUR INSURANCE CAN HELP?

ASK COVERSHIP & YACHT NOW ! There are insurance supportive solutions for any of these disputes and beyond contact@covership.com Tel + 33 778 160 989 (gmt+1 / whatsapp)
Follow COVERSHIP linkedin page
to receive superyacht insurance news and advices
Covership & Yacht :
Insurance solutions for a Yachting Nation