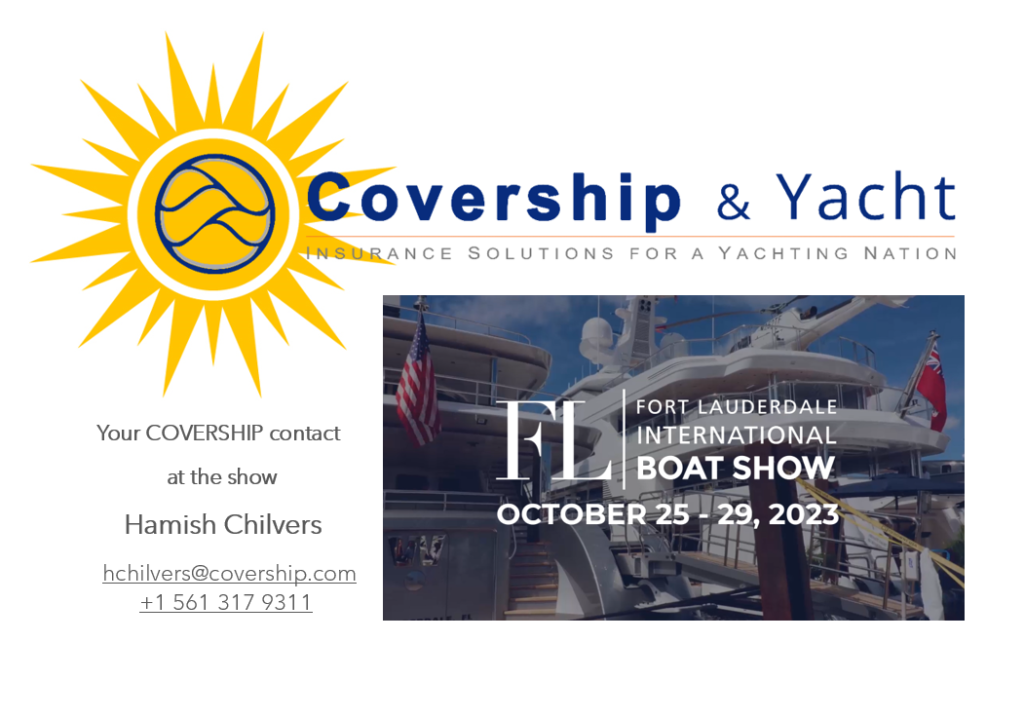 COVERSHIP attending FLIBS 2023, October 25 - 29, 2023
22 October 2023
In the continuity of the Monaco Yacht Show amazing attendance this year, the Fort Lauderdale International Boat Show is announced to be an exceptional edition with more than 1 300 yachts on display, 1 000 brands exhibiting and expected +100,000 visitors.
Please enjoy the show, buy your dreamed yacht and contact Hamish CHILVERS, our COVERSHIP partner in Florida for a yacht insurance quote…there are still some good deal to dig out from the international insurance market !
Did you know that aside from being a sharp yacht insurance expert, Hamish is a professional Yachtsman, a racing tactician and a navigator for superyacht racing woldwide !
COVERSHIP LLC – Agency License n°L110990
Hamish + 1 561 317 9311 – hchilvers@covership.com
www.covership.com